Guided Mountain Biking
Maximise your riding…
Your time is precious. When you go riding you want to ensure you do the best trails, in the right conditions with the minimum of faff and stress. GBMTB can guide you round the best trails in the Lakes, Peak District and Scotland to ensure you find the best bits with the minimum of fuss. We have an extensive knowledge of the best riding areas built up over the last 35 years (yes really!). We will design a ride around your needs, and then fine tune it as we go, to ensure you get the maximum from your day.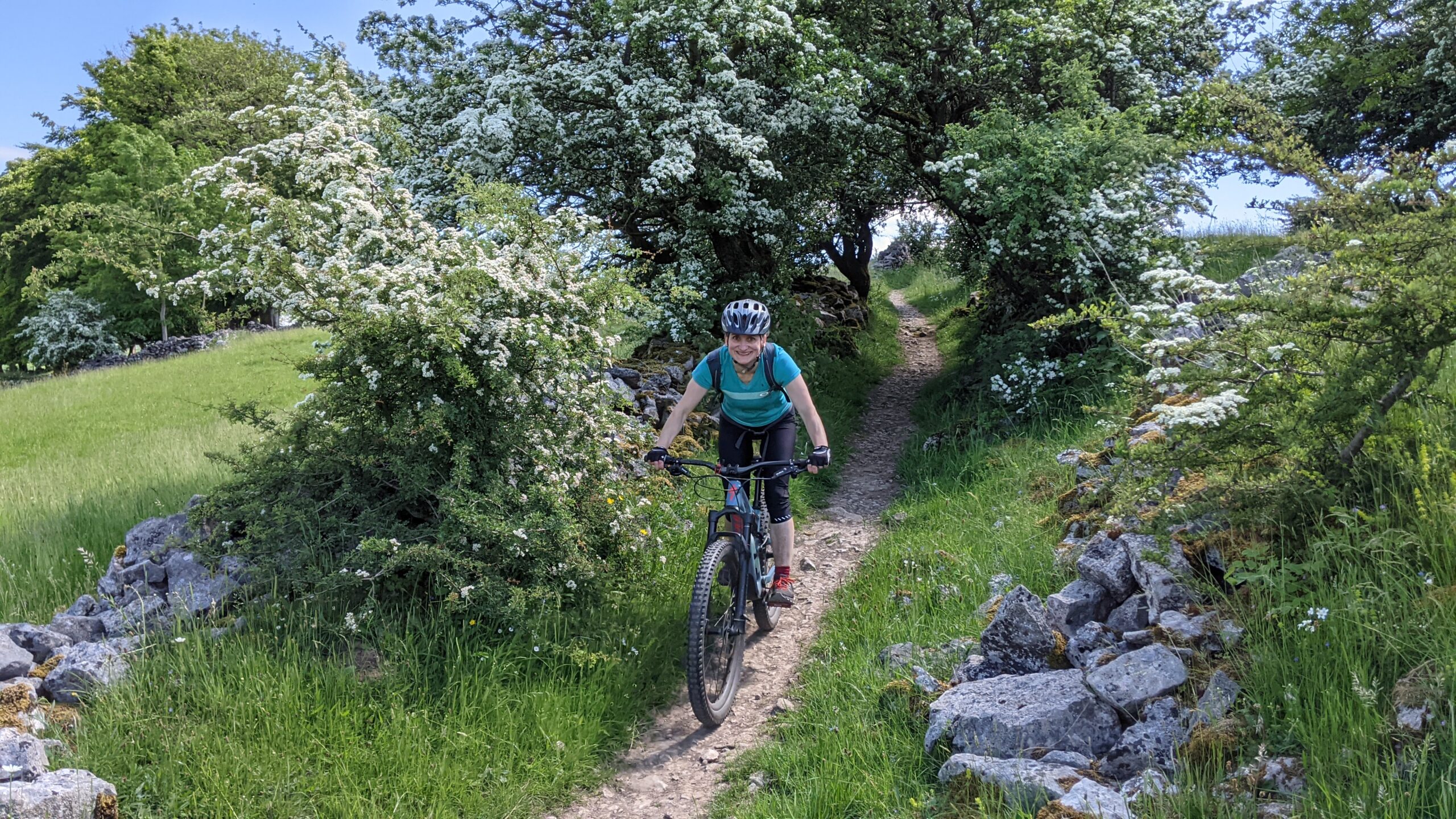 Mellow…
Are you new to mountain biking, or perhaps done a lot of trail centre riding and want to try something new? Get in contact and tell us the type of riding you are after and what location. We'll put together an excellent day or half day of riding that'll broaden your horizons and give you confidence to take on different terrain.
Need inspiration, take a look at some of the suggestions on the Lakes or Peak District pages.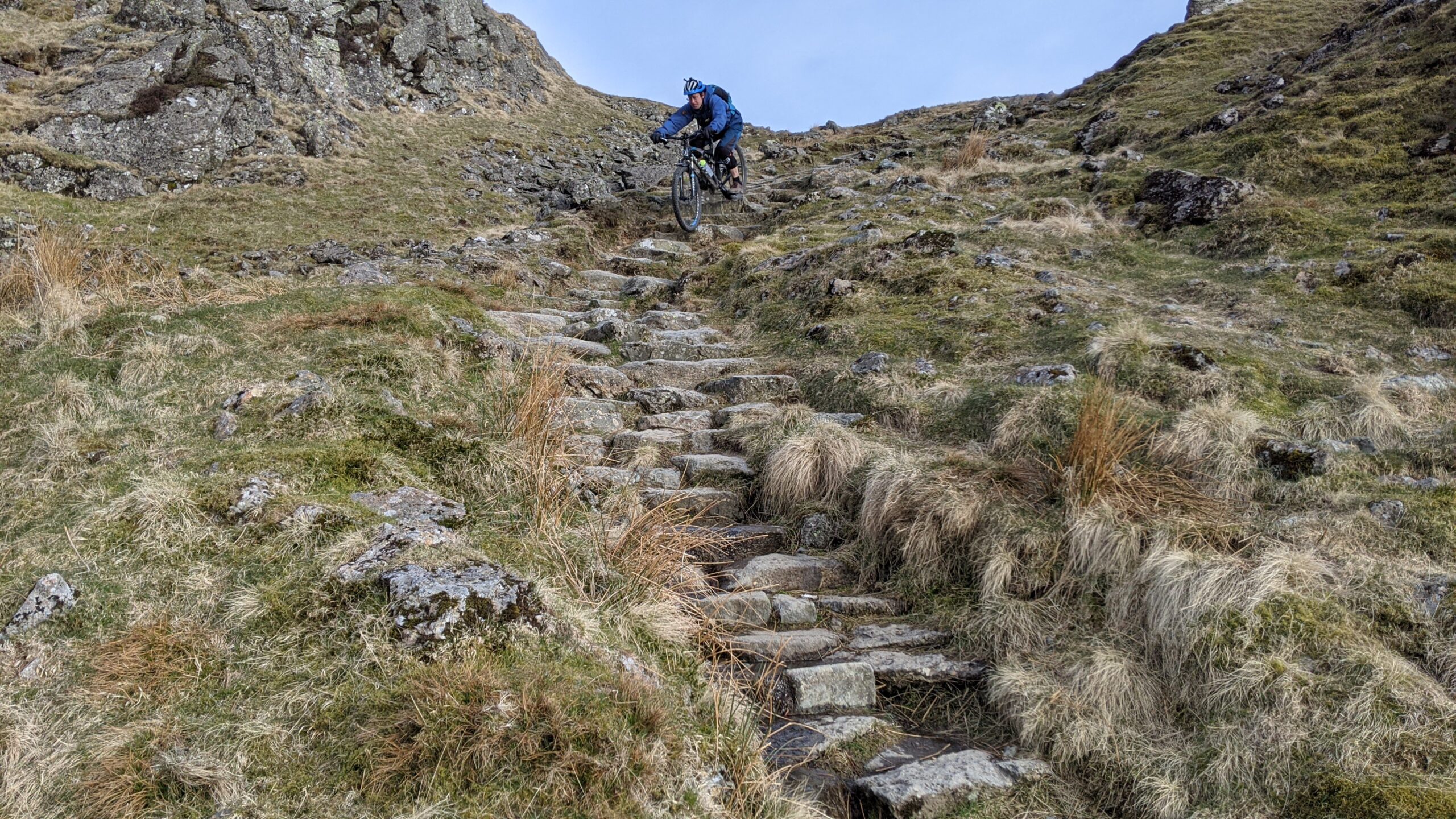 Less Mellow…
Have you read about some of the classic challenges of the Peak, such as Jacob's Ladder, The Beast or Cavedale and are keen to try them out. Perhaps you want to try one of the mega rides in the Lakes like the 3 Passes, Helvellyn or 4 Passes.
You want to explore new trails, but want to do them with someone who knows the area and can provide that additional level of support. Send us an email with details of where you have enjoyed riding before, which area you want to explore and when you are available. We'll put something together for you.
Route Planning
Even with the huge amount of technology available today, finding and following the best MTB routes can be a challenge. Reduce the hassle and faff by having us plan and execute the best riding days you can have. We usually plan dynamic rides with a core route in mind with various short cuts, additions and escape routes available for whatever happens on the day.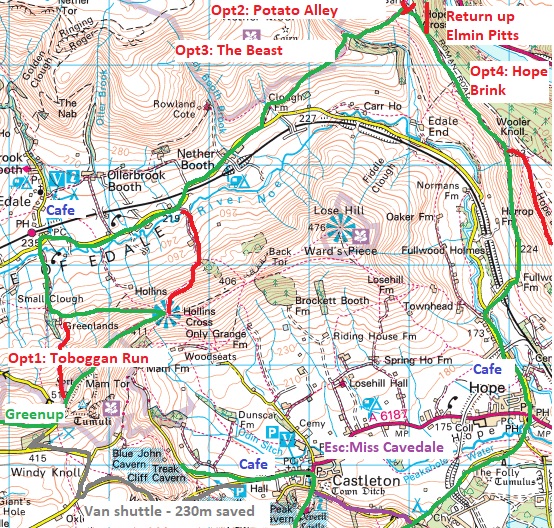 Mechanical
Your Your guide will bring a comprehensive tool kit and know how to use it so you avoid situations like this..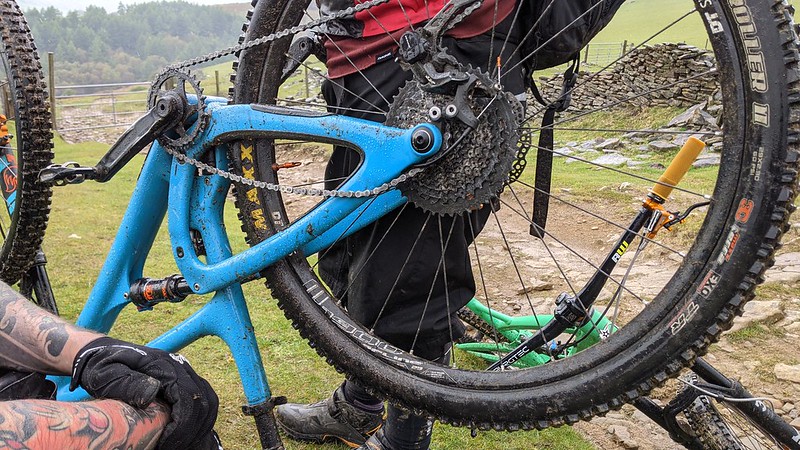 Safety:
Your guide is trained in Wilderness First Aid and will bring First Aid Kit, Emergency Shelter, Emergency Food, Torch, Whistle etc*.
We will also recommend the key personal safety equipment that you should bring along yourself for extended rides…
* We do reserve the right to dump some of this in your rucksack if you're too fast!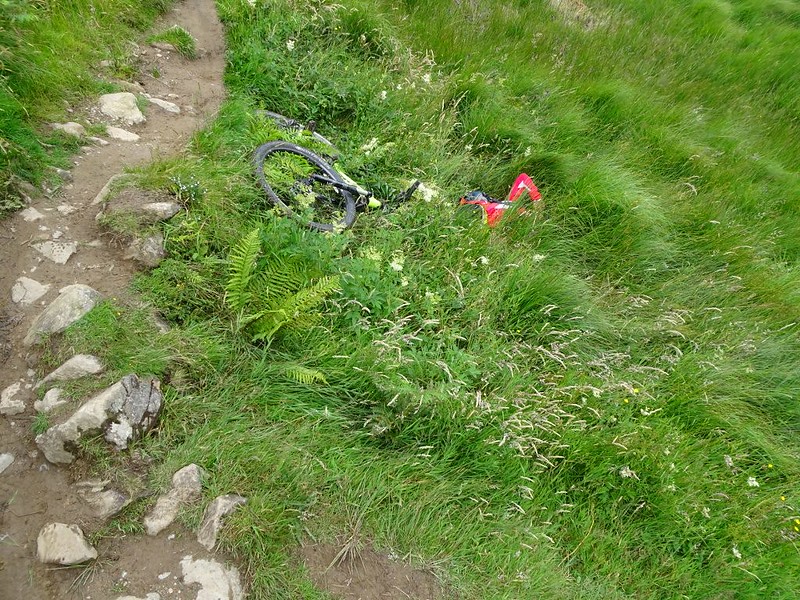 Push Yourself:
The network of trail centres in the UK is excellent, but sometimes you tend to get stuck in a rut. There's so much varied, technical, challenging, beautiful riding to be had in the UK. Get in contact today and tell us where you'd like to go