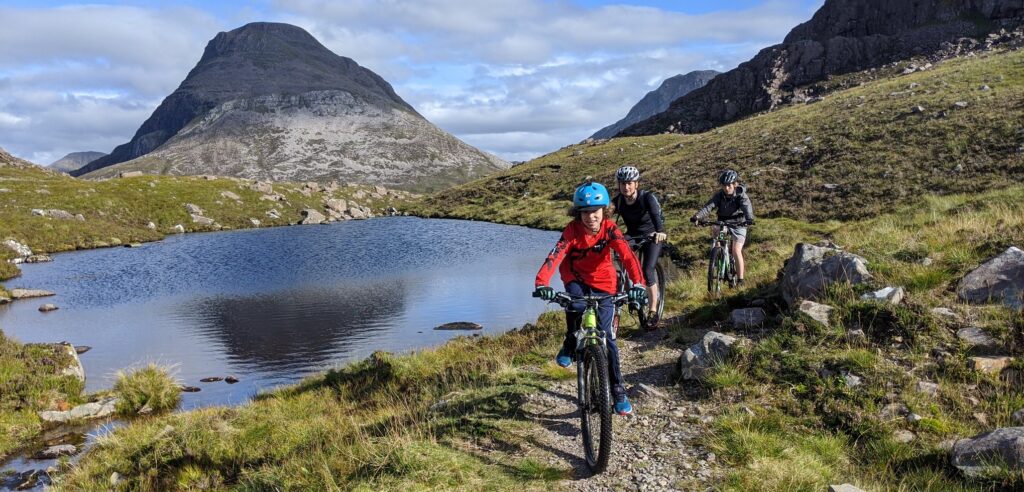 Torridon
Classic Torridon Loop:
Best started from either Achnashellach or Torridon Hotel since that gives one of the two immense descents as a finale. As well as the classic Torridon singletrack, this route has a load of amazing sandstone slabs which bring to mind the best of Moab. Even the uphills on this route are amazing. Well ok, the uphill to Lower Coire Lair is amazing, the uphill from Coulags is pretty vile if I'm honest, but that's Hydro Electric plants for you. It's a big old route this one, into some very remote areas. If you're unsure about your fitness or navigation skills then perhaps look at one of the other options further down the page.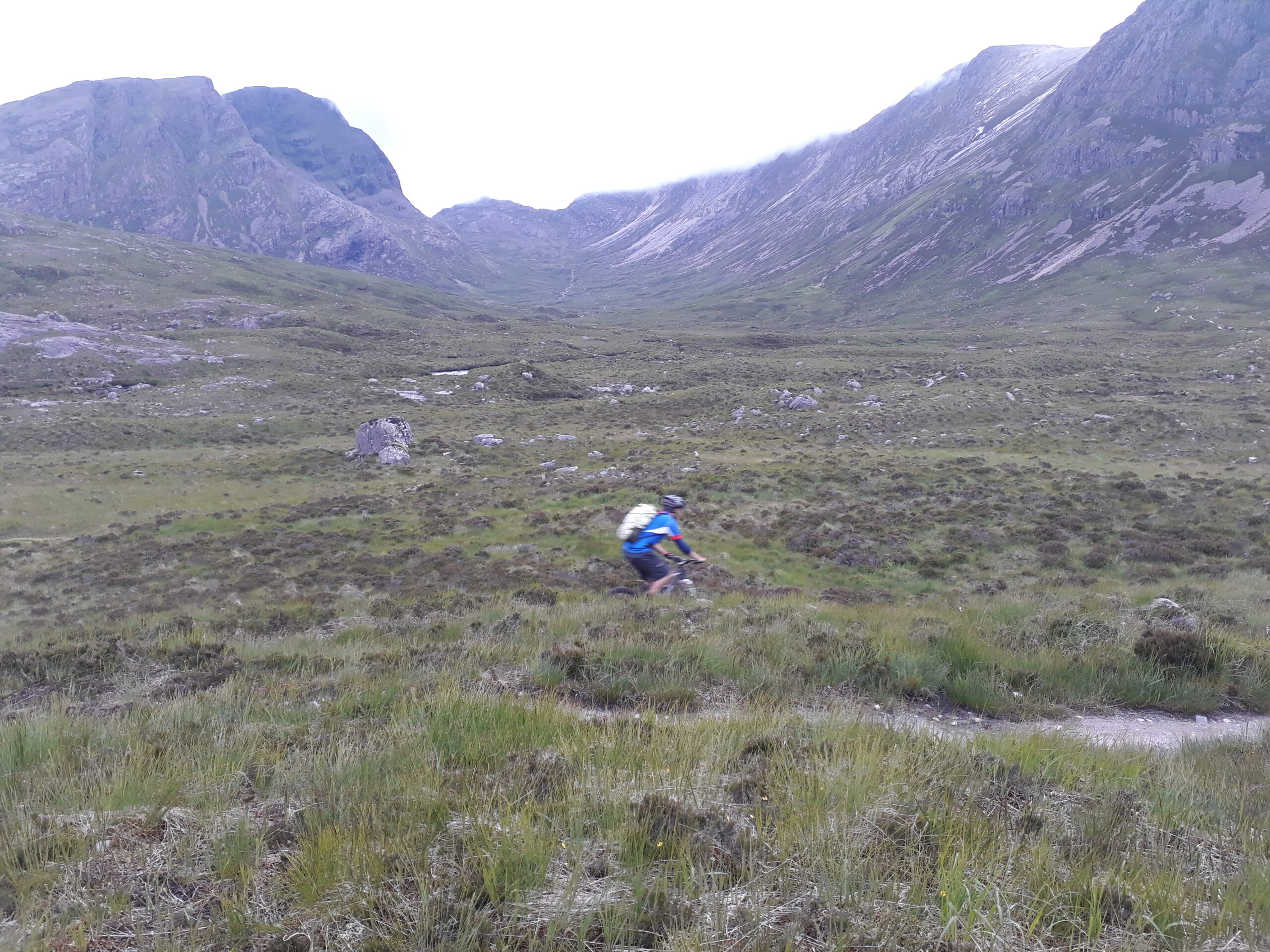 Beinn Damh
Much shorter than the Classic Loop, the Beinn Damh Loop still packs a punch. The lochside path starts well, but tends to get quite boggy towards the end if it's been wet.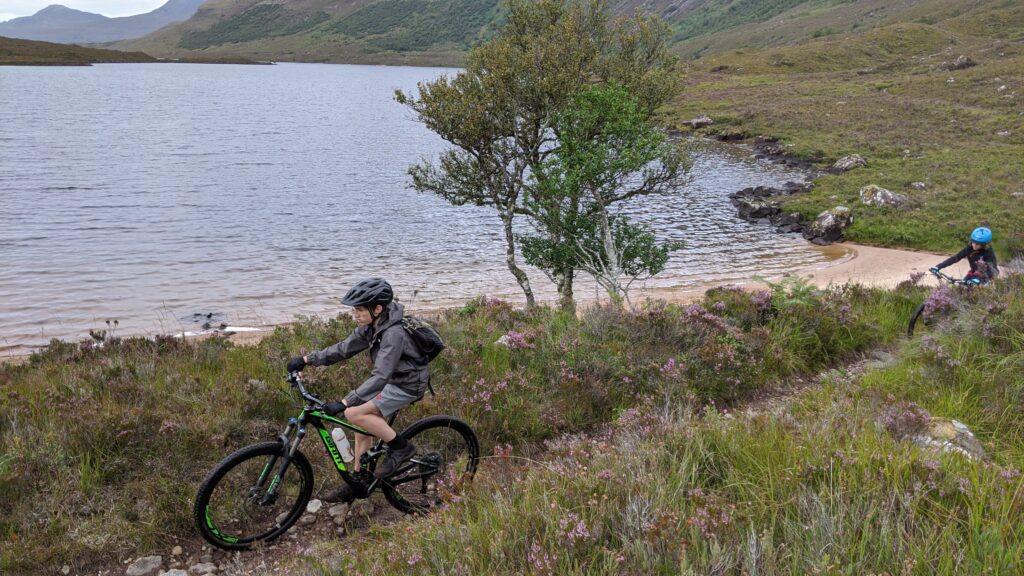 Also, be cautious of the dogs at the fish farm; if they do attack you then please video it and submit it to the police, otherwise they cannot prosecute </rant>.
A stiff climb past another new dam takes you to the lochan at the coll, where the views are simply amazing: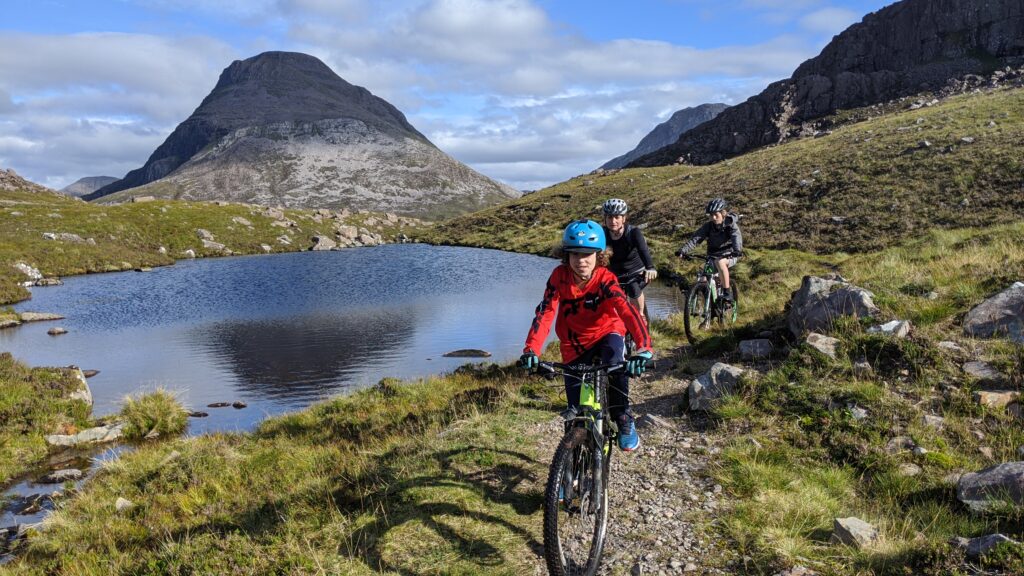 Which is where the serious fun starts. As you descent towards Torridon there is a the usual selection of impeccable sandstone slabs: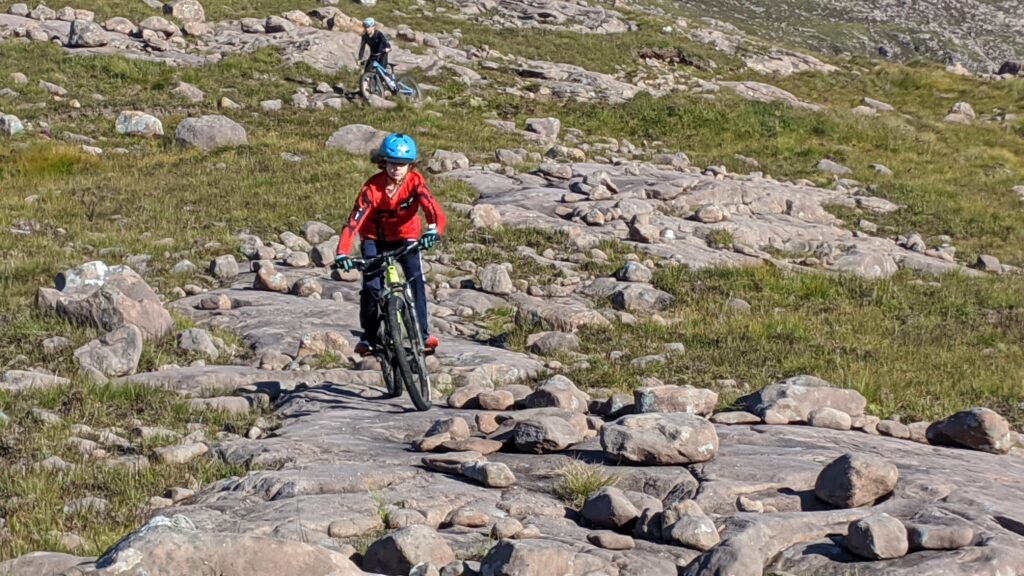 Techie singletrack, with more gorgeous views: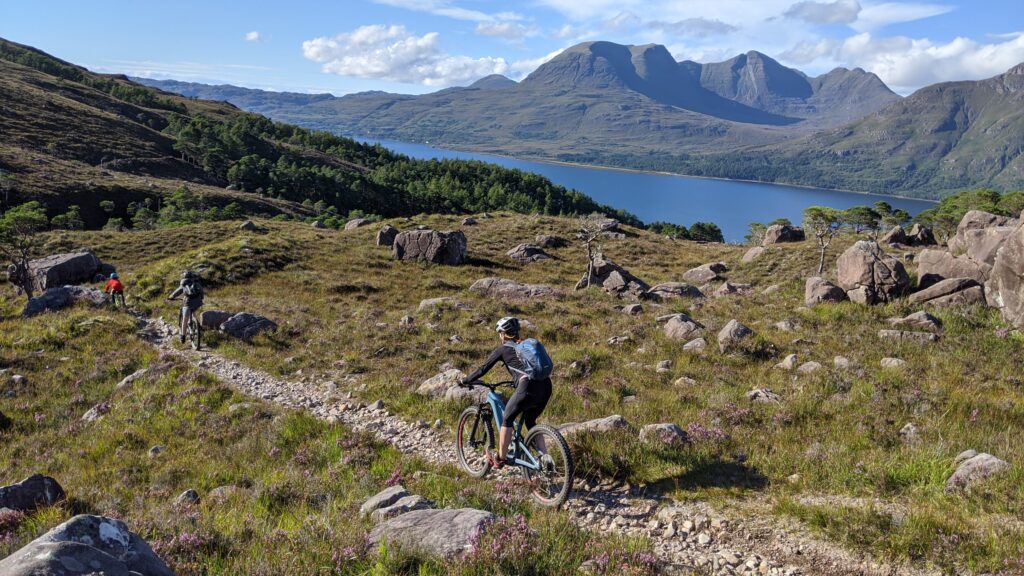 And a final swoopy forest section leading straight back to the pub.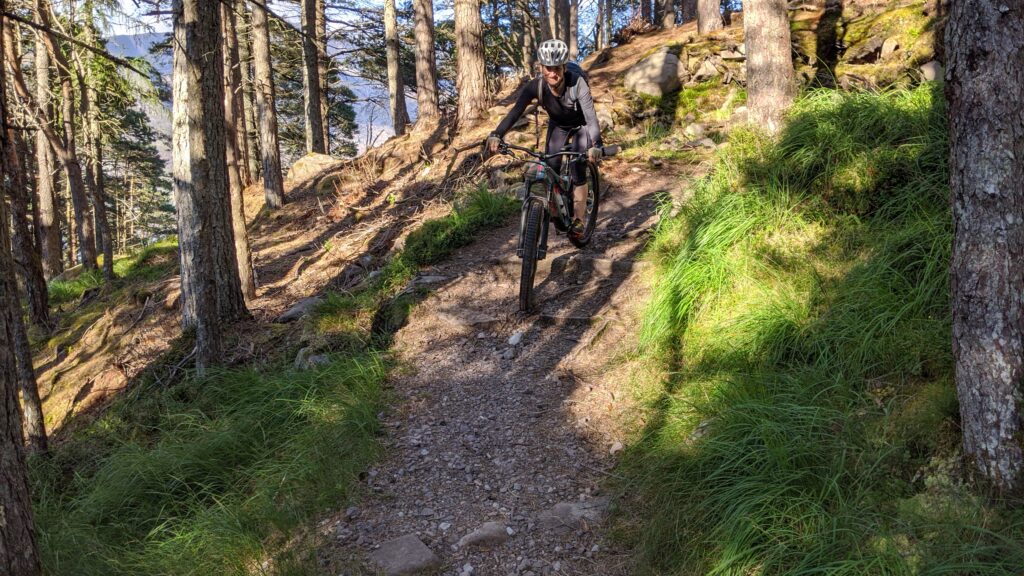 Kenmore to Applecross
Kenmore to Applecross
This route is an absolute cracker. It's a bit longer than Beinn Damh, and has a bit more climbing, but it is much more varied. The multiple shorter ascents and descents give a much more balanced ride with time to recover in between. Not point in giving a detailed description, as the photos say it all really. If you enjoy varied, interesting, non gnarrly singletrack with the best views in Britain then there is no excuse for not doing this route.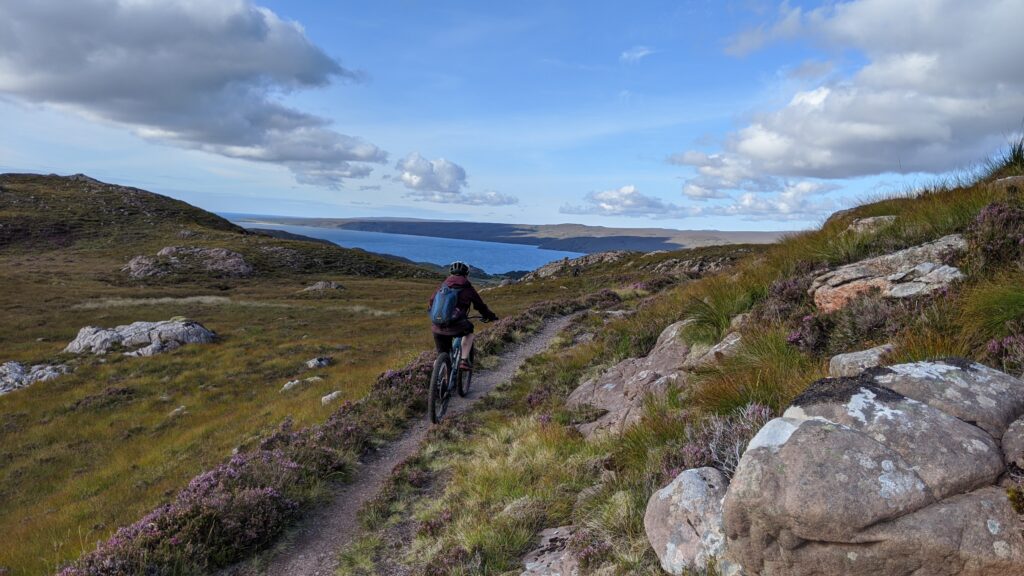 Plockton
There's some great rides to be had further south around the area just north of Kyle. Beautiful beaches abound (again) with some lovely swoopy trails up in the hills.